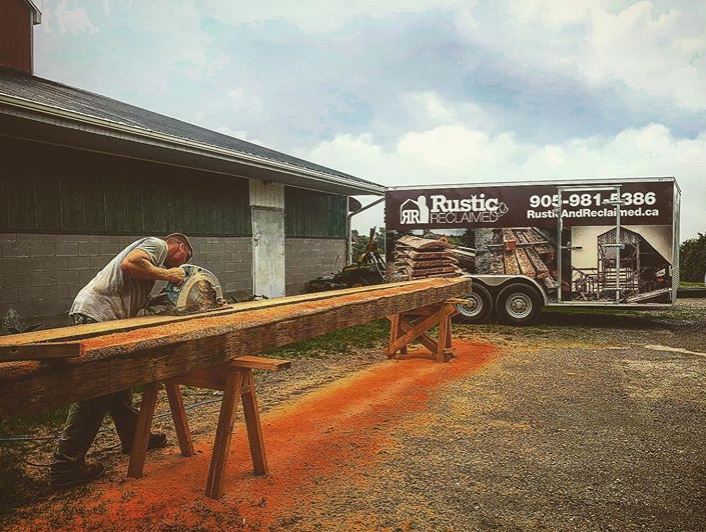 Want a Special Piece of Lumber for a Project?
Rustic and Reclaimed offers custom sawing with our on-site sawmill. We can cut custom lumber, live edge pieces, beam skinning and mill slabs. Call us for maximum cut sizes.
Our Sawmill Service
How It Works
We have a sawmill on site that can mill logs up to 24" wide clear and up to 20' long. Sawmill rates are $100/hour
We also have a portable chainsaw mill that can mill logs up to 58" wide. Chainsaw milling rates are $150/hour
Come Visit Our Showroom!
We are open Saturdays 8am-4pm.  During the week by appointment as we may be out on a delivery and would hate to miss you!